Little Rock & North Little Rock: 5 Reasons Why You Should Stop In and Say Hello
Greater Little Rock is known for its friendly people and Southern hospitality. Now that you're here, take a moment to get acclimated and introduced to something special at one of Little Rock or North Little Rock's inviting visitor centers. Why? We'll let Gretchen Hall, the president and CEO of the Little Rock Convention & Visitors Bureau, and Bob Major, the president and CEO of the North Little Rock Convention & Visitors Bureau, share.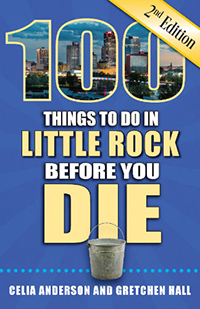 Souvenir Spotlight
While you're here, be sure to grab a copy of
"100 Things to Do in Little Rock Before You Die"
by Celia Anderson and Gretchen Hall. "It's a great bucket list for the perfect Little Rock experience," Hall says.
1. You'll find destination information
"When you're not sure what to experience or where to go, our visitor information center folks can help," says Hall. "It's a one-stop shop for all of the wonderful things to see and do in the capital city."
2. The staffs dish their faves
"Personally, I love weekends in downtown Argenta," says Major. "Experience a baseball game at Dickey-Stephens Park, a comedy show at The Joint Theater, and savor excellent local dining and local craft beer."
3. You'll get local perspective
See the city through the eyes of a native. "In many ways, our local visitor information centers are Little Rock's front door," Hall says. "Our staff greets everyone with a welcoming smile, genuine hospitality and lots of local recommendations. Our people genuinely care about the guest experience."
4. It makes your life easier
"Ask us about attractions, dining and places to stay in North Little Rock," says Major. "Plus, we give great directions. Don't be embarrassed to ask; it's our job! We can tell you all the shortcuts and scenic paths."
5. You'll discover hidden gems
"A visit to a local center will often result in knowledge about hidden gems, off-the-beaten-path treasures and experiences that are unique to the destination that you may not discover through traditional media or travel guides," Hall says.
---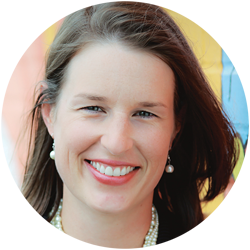 Gretchen Hall, CMP, CDME
President & CEO
Little Rock Convention & Visitors Bureau


Gretchen's top reasons to visit LIT:
Charming hospitality, history and culture


---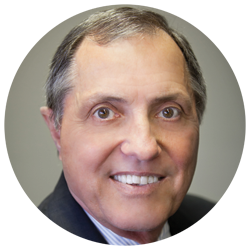 Bob Major
President & CEO
North Little Rock Convention & Visitors Bureau

Bob's fave attractions in NLR:
Arkansas Inland Maritime Museum, WWII vessels the USS Hoga tugboat and USS Razorback submarine, and the Old Mill (structure from the 1939 movie "Gone With The Wind")"


Permalink